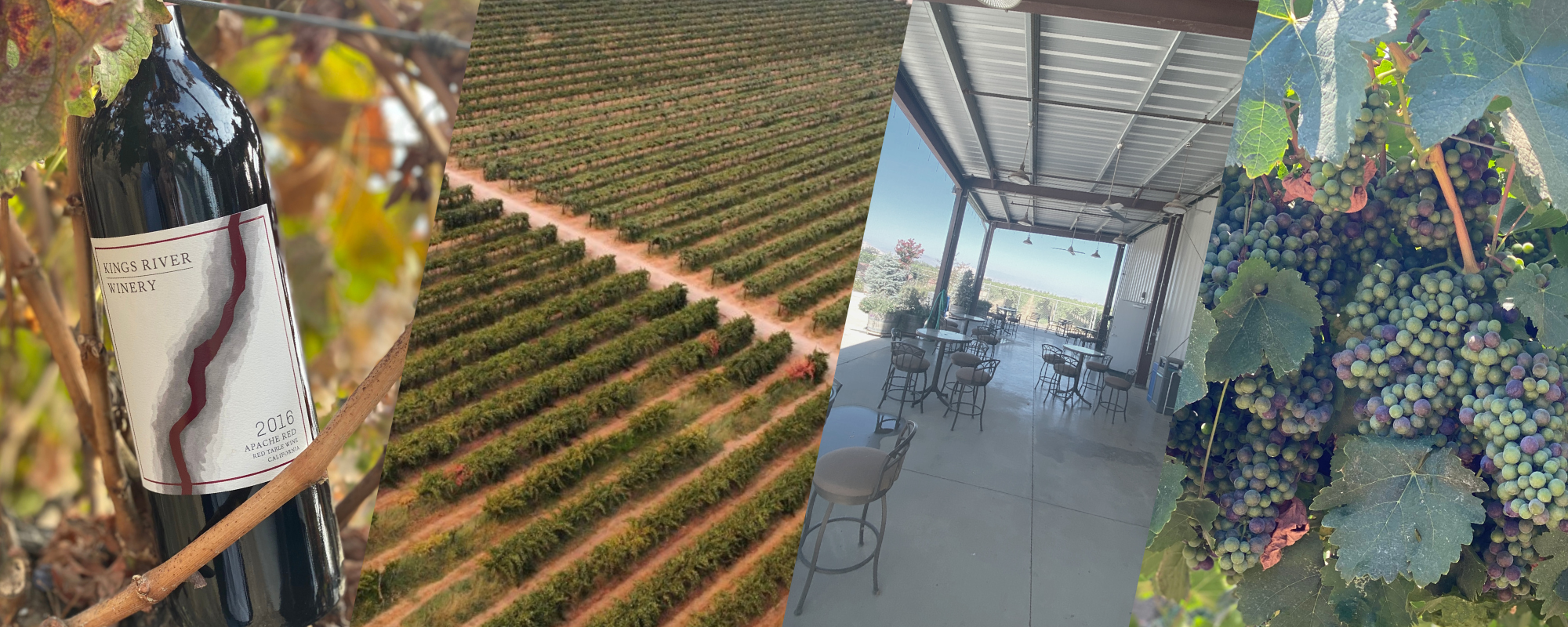 About Kings River Winery
Kings River Winery sits on the 40-acre farm that owner Bob Bagdasarian was raised on. Since 1954, Bob and his family have grown everything from grapes for wine and raisins, to peaches, plums, and apricots on this little piece of paradise south of Fresno.

In 2012, Bob decided to follow his passion and focus on what he loves most - wine. He planted 12 different varieties of wine grapes on the 40 acres and began building a state-of-the-art winery, with wine-making equipment unmatched by any winery in this region. Adding the finishing touches in 2014, Bob's vision for a premium boutique winery, that would also fill the need for special event venues in the area, finally came to fruition.

Kings River Winery is happy to welcome you to partake in Bob's dream.




At Kings River Winery we produce the following wines grown in our vineyard:



Meet Our team
Coming Soon